Main Menu

File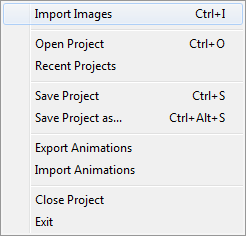 The file section includes Import Images, Open Project, Recent Projects, Save Projects, Save Project as, Export Animation, Import Animations, Close Project and Exit.
Convert
Publish your digital content to local. There are multiple output options: HTML, ZIP, EXE, CD/DVD, Email to, To FTP Server, or Save as Plug-in.
Option

This option allows you to add introduction and contact info of you or your company: Email, Website, Mobile, Address and Info.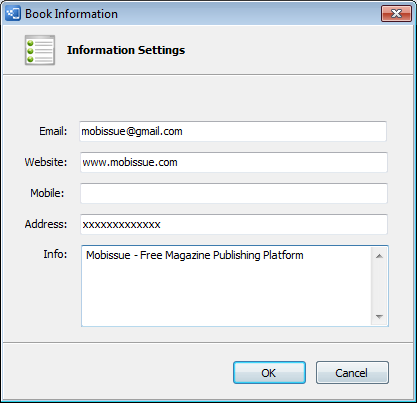 Language

Now Mobissue provides two languages of magazine publishing software. When you select a language, the language of whole software will be changed. .