The Display Settings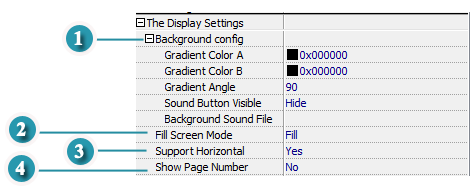 Background config. You can customize the background with gradient color (2 colors), gradient angle, sound button and background sound file.

Fill Screen Mode Mobissue provides three fill screen mode: Fill, Stretch and Fit to make digital publication looks better.

Support Horizontal.

Show Page Number. It will show current page/total page. If you do not make page number show, just select "No".